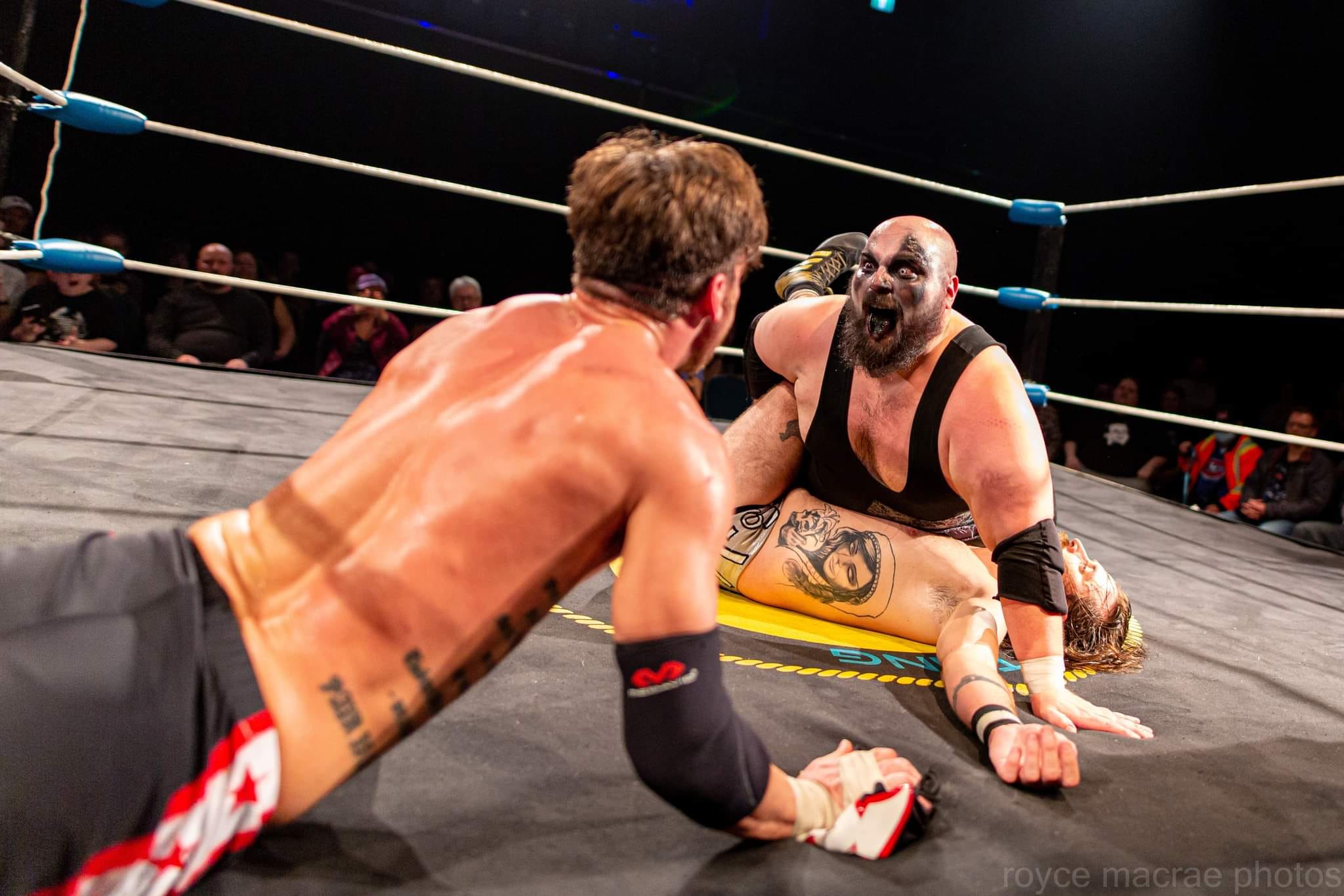 What an amazing saturday night it was to close out 2022! Mya Malek was our MC for the evening and welcomed our fans that packed the house with 246 people and it was standing room only!!
Justine Ward took all Andrew Love could dish out and came out on top in our opening contest.

Daniel Wall taught the young rookie, Joey White, a few lessons he hadn't learned yet and allowed the "Ring Loyals" member to come out with the win.
Next match was the unlikely team of Ian Pratt and Ryan Dennim taking on Kimba and James Ryan. Ian and the cowboy didn't get along at all and it cost them as James got the pin for his team.
Then we saw two men who don't see eye-to-eye at all go out there and tear each other and the house down! Bobby Boyette and Benoit Gravel put on an incredibly stiff and dangerous match that saw both men give everything they had. In the end it was Bobby Boyette able to gain victory and party with the Kaizen crowd!
After intermission we saw Draven come out with a challenge to the most recent graduate of the Kaizen Academy & Wrestling Training Facility , Ryan Cleary. Ryan gave it all he had but was unable to defeat Draven who was much more aggressive than normal. Our main event saw Dan Pizzano and Covey Christ challenging the Kaizen champion, Remi Petit. This match was non-stop action with all 3 men nearly winning multiple times only to have it taken from their grasp at the last second. Mya Malek showed off that her bones had healed and she beat Covey with a kendo stick before he caught it and forced her to run away. Covey and Dan even tried to work together to defeat Remi but to no avail as the Beast of Acadie was able to retain his title!
We are back on January 7th with another huge party at Alderney Landing and hope you will all be there! Thank you for making 2022 our best year yet!