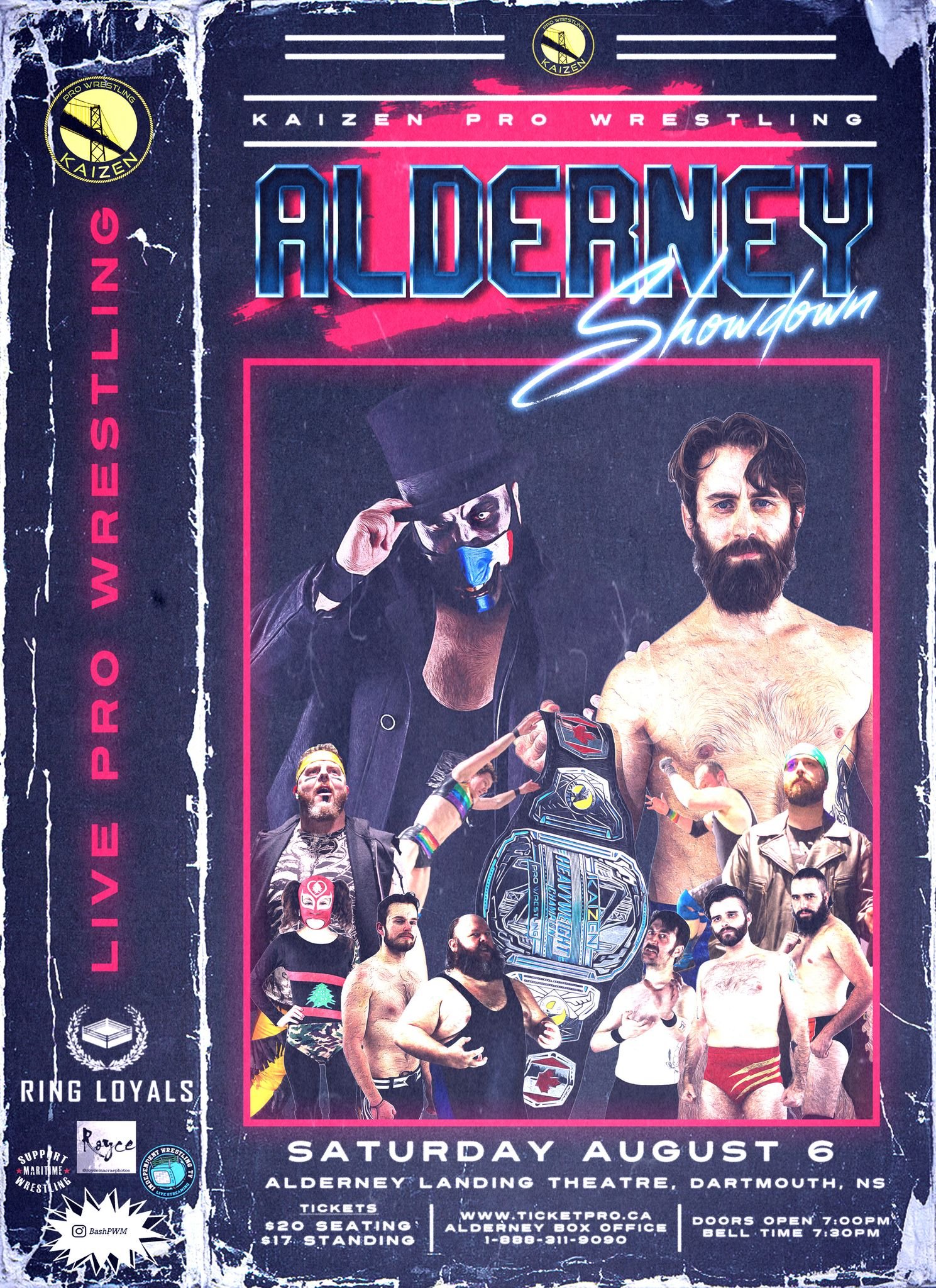 Alderney Showdown was insane!!

** For all fans of Kaizen, Maritime wrestling, and Mya Malek, she suffered a fractured clavicle in the end of the scramble match and will be out of action for a bit. She wants everyone to know that she will be at the Kaizen Pro Wrestling anniversary show on September 3rd though to see you all! **

The night started off with an incredible match between Bobby "too strong" Boyette and Benoit Gravel. The two Kaizen Academy graduates went battle and didn't stop when the bell rang for a double count out. These two fought all the way to the back and needed to be pulled apart by the locker room. Who knows where this will end?

Greaser then took on Ian Pratt in a match that saw more cheating than a years worth of wrestling matches. The two men took turns out cheating the other and trying to take advantage of the rookie ref, Ken Nicholson. The wily veteran of the maritimes came out with the victory over Pratt and has his sights clearly set on other people.

The Kaizen Scramble match was next and saw James Ryan, Damien Spades, Mya Malek, Justine Ward and Ryan Dennim all taking turns beating up Covey Christ before Greaser came out to attack Spades. The Kaizen Champion was at quite the disadvantage and was eventually pinned by Mya Malek with a surprise roll up pin! This was the first time Covey has been pinned in Kaizen in over a year!

Daniel Wall then took on Remi Petit and was trying to out crazy the Beast of Acadie but to no avail. Covey and Benoit came out to save their stable mate in "Ring Loyals" only to accidentally start a 6- person tag match as Bobby and Justine came out to protect Remi. With much hesitation and reservation, Remi found it in himself to trust and the unexpected trio took home the win when Covey Christ was too cowardly to face Remi in the ring.

Remi then placed a challenge for the Kaizen Championship at Kaizen Pro Wrestling's 3rd anniversary show on September 3rd!!

Who will come out as champion? Will Spades and Greaser go to battle? Will Bobby and Benoit be able to solve their issue? What will Mya Malek be up to? How does everyone move forward?

Come party with us and find out all this and more at Kaizen Pro Wrestling on September 3rd!!!