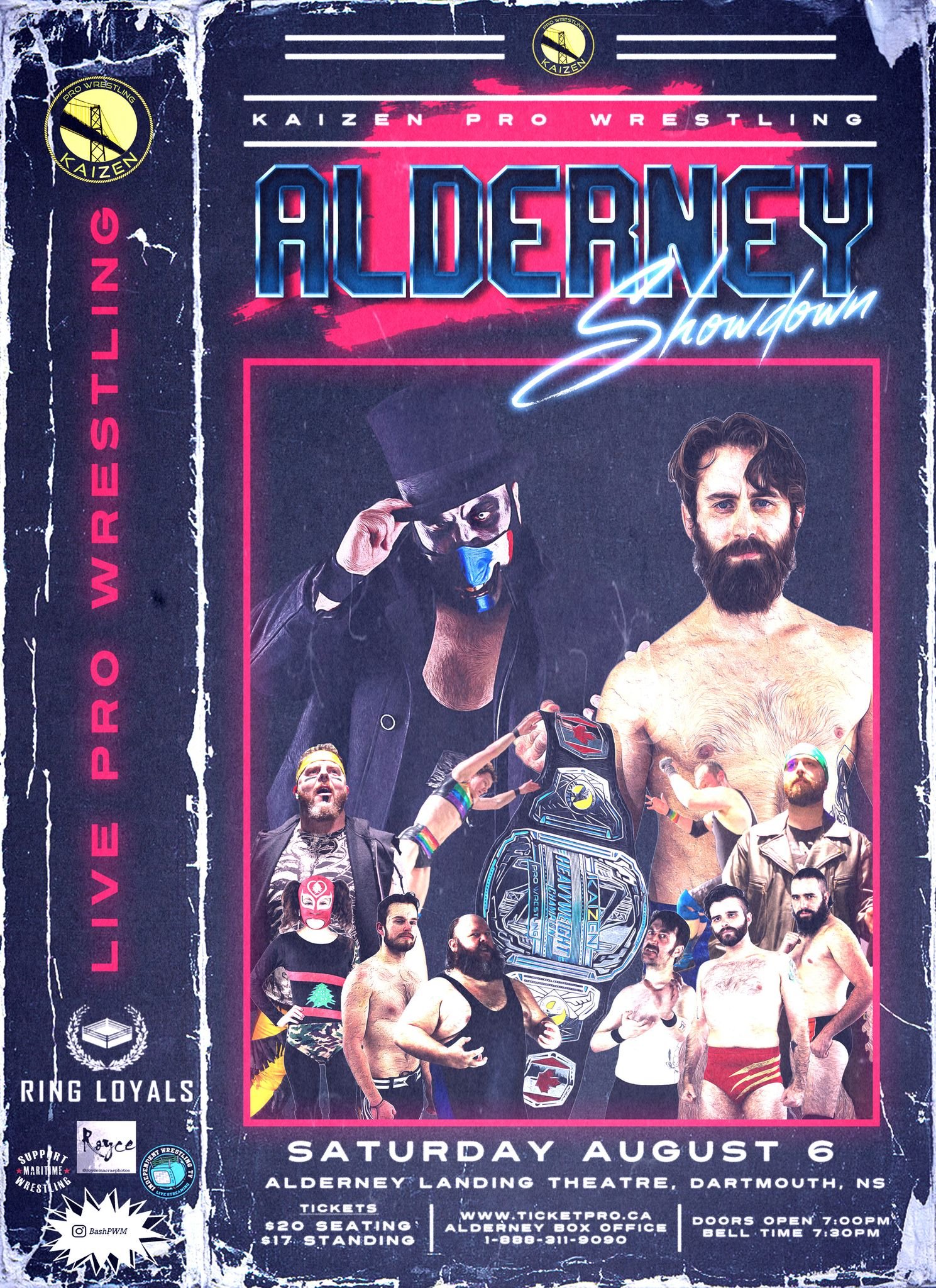 August 6th -- Alderney Showdown!!!

https://secure.ticketpro.ca/?lang=en#achat_ALT06HS22

Get your tickets today and come party with Kaizen Pro Wrestling!

See all the Kaizen Academy students and your favorite locals do battle and find out who the new #1 contender is for the Kaizen Championship!

Appearing on the show are : Kimba, Remi Petit, Mya Malek, Bobby Boyette, James Ryan, Justine Ward, Draven Macdonald, and the newly formed "Ring Loyals" - Benoit Gravel, Justin Moir, Daniel Wall and the Kaizen Champion, Covey Christ.